Biggest Movers: DOGE Climbs Following Spacex News, XTZ Rebounds From Recent Losses
DOGE rose on Saturday, following yesterday's tweets from Elon Musk confirming that Spacex could soon accept the memecoin as a payment option for merch. Tezos was also higher to start the weekend, as it rose by nearly 5%.
DOGE was one of the most notable movers in crypto markets on Saturday, coming as traders continued to buy the memecoin following a recent tweet from Elon Musk.
As we covered yesterday, Musk stated that Spacex merch will soon be available to purchase using DOGE.
DOGE/USD hit an intraday peak of $0.08538 on the news, pushing prices to an 11-day high in the process.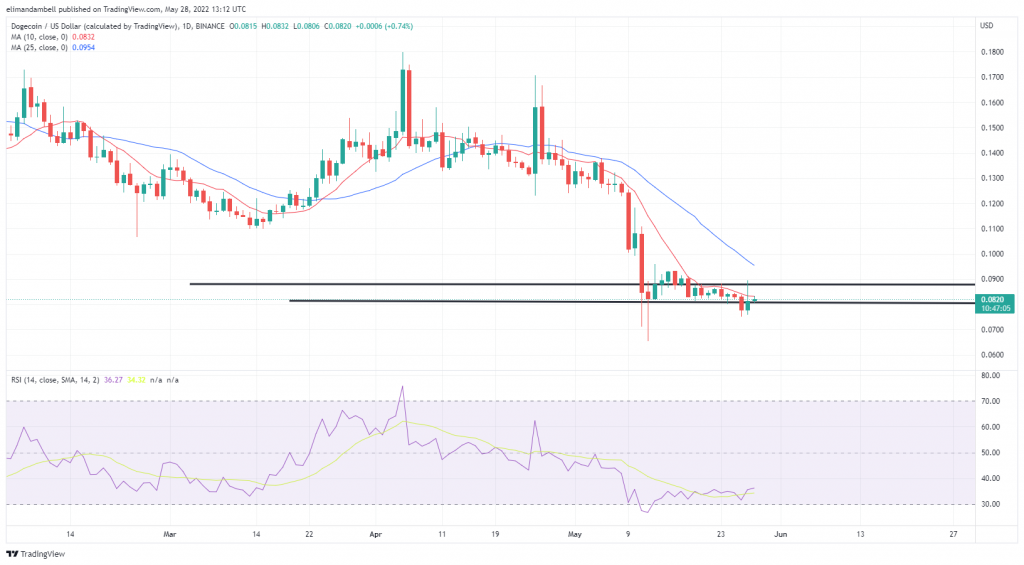 DOGE/USD – Daily Chart
This move saw the memecoin hover marginally below its resistance of $0.08500, however as traders moved in to secure profits, some of these earlier gains were lost.
As of writing this, DOGE is now trading at $0.08124, which is close to its recent support level of $0.08080.
Price strength still remains elevated despite the surge easing, with the RSI hovering above its resistance at 35.5.
Following two consecutive sessions of declines, XTZ rebounded on Saturday, as prices moved towards a short-term resistance point.
XTZ went from trading above $2.25 on Thursday, to falling to $1.75 during yesterday's session. However, bulls have since re-entered, with prices now consolidating.
On Saturday, XTZ/USD hit an intraday peak of $1.94, which is marginally below an interim resistance level at $1.95.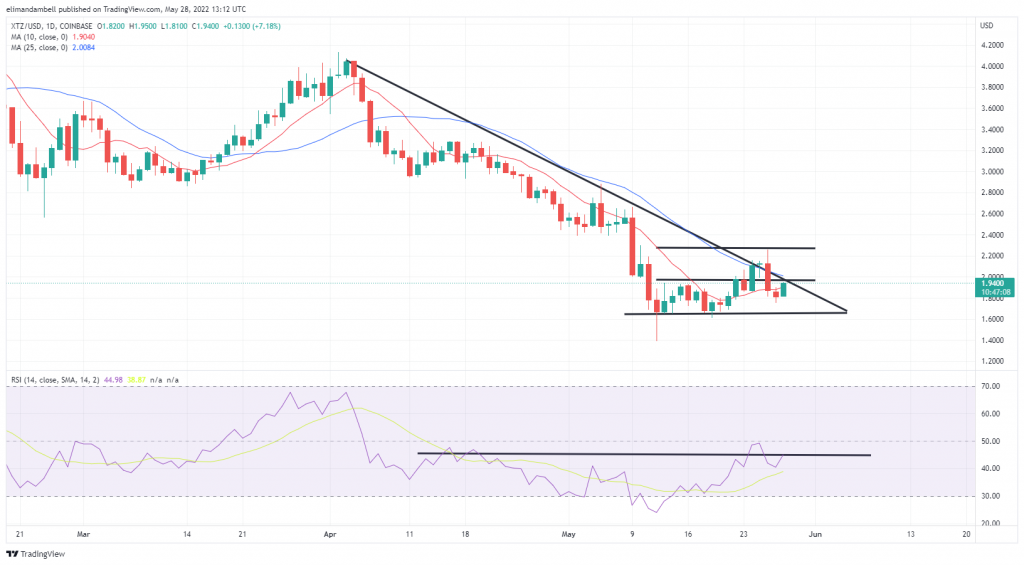 XTZ/USD – Daily Chart




Bulls are likely looking to recapture the $2.00 level, however in order to do so, there are some obstacles to overcome.




One of the main ones being the 44.80 ceiling on the 14-day RSI, which has been broken once in the last two months.




However, should this break, we will likely see an influx of bulls taking prices back to the $2.25 level, but if such a breakout fails, we could see a move closer to support of $1.65.




免责声明:本文章仅代表作者个人观点,不代表本平台的立场和观点。本文章仅供信息分享,不构成对任何人的任何投资建议。用户与作者之间的任何争议,与本平台无关。如网页中刊载的文章或图片涉及侵权,请提供相关的权利证明和身份证明发送邮件到support@aicoin.com,本平台相关工作人员将会进行核查。